Few days ago, Pang Ornjira uploaded the photo above with caption "My brother"…when actually it was Pang herself who pulled her hair up with an ascot cap that her co-actor Bank Preeti wore in Kularb Satan and striked a pose, showing off the cool tomboyish side of her ><.
Comments and compliments from her followers include "So handsome", "lhor arrrr", "looks really cool", "can I flirt you?", "hahaa is that u ppang!!?", and "Pang please be a tomboy!" Some also remarked that she looks like Nadech Kukimiya, and some said she looks like Pae Arak XD. LOL do you agree??
For your info, Pang and Pae once starred as siblings in Thai horror movie 'Body … Sop 19' back in 2007. It was Pae's first movie and the first time people noticed him as an actor.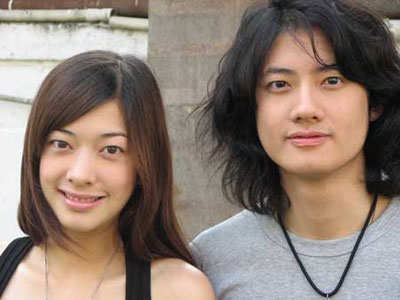 Long lost siblings??
credit: Pang's instagr.am, dek-d, thaicinema.org